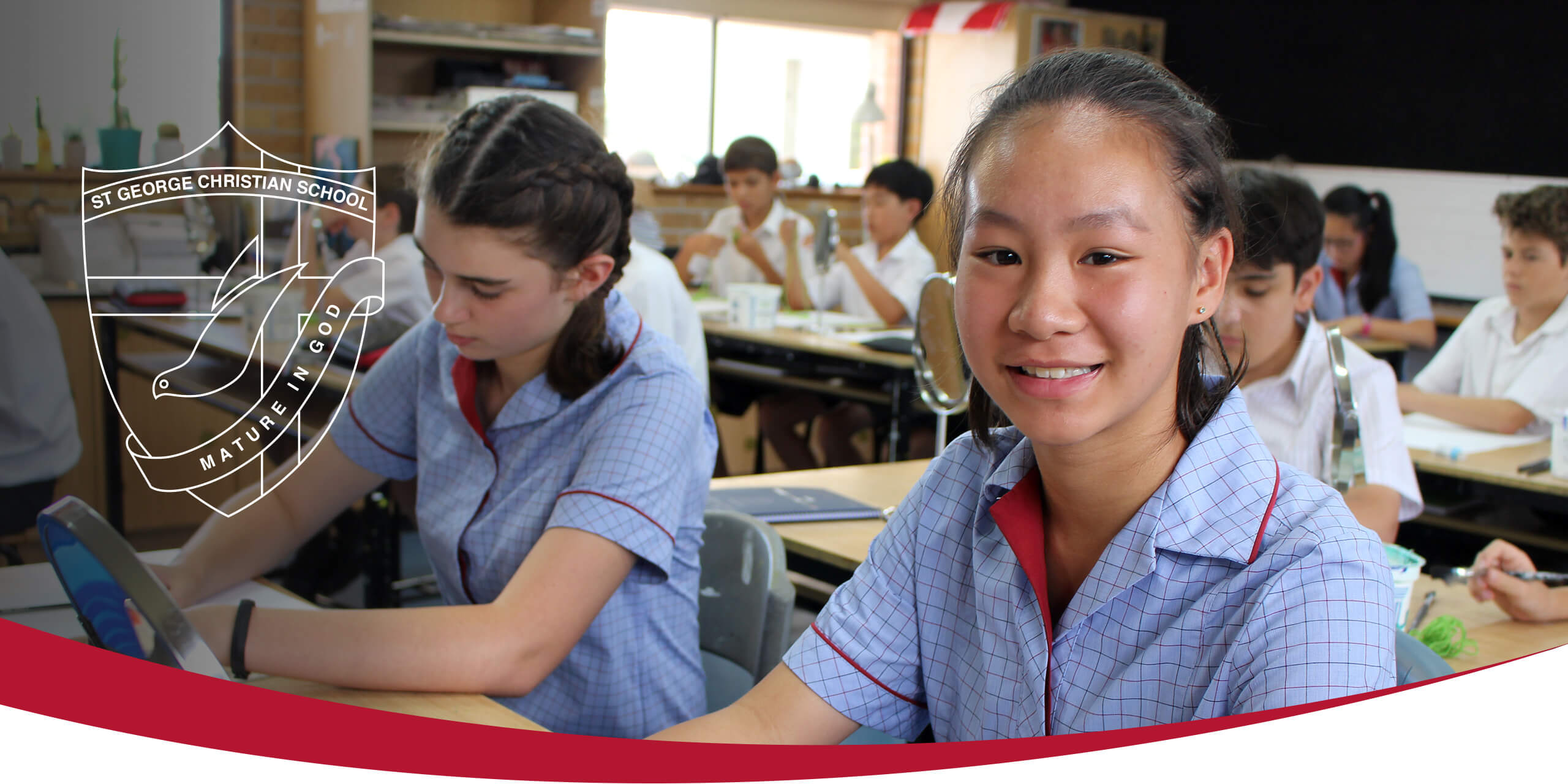 Enrichment, Extension & Support
---
A team of qualified and highly experienced staff serve the needs of our students and liaise with parents to ensure the best outcomes. Our dedicated staff are devoted to making a difference in the lives of their students.
Targeting Talent and Ability
In Middle School we are proud of our innovative approach for high ability students through:
A Differentiated Curriculum Targeting Ability
Staff recognise that high ability students have minds that hunger to learn more. They are supported in developing the skills and attitudes required to succeed at a level of challenge that maximises growth and is on par with their advanced ability. High ability students explore effective learning and study skills and are encouraged to identify and overcome barriers to achieve at their potential.
In addition, academic streaming is provided in Mathematics and Music.
Excellence Program Targeting Talent
Our high ability students are challenged to develop beyond stage requirements in Excellence Groups which foster a variety of talents and allow students to explore more advanced concepts and ideas. Groups include: Anthropologists, Artists, Economists, Musicians and Scientists.
Learning Support
Flexibility and creativity are vital aspects of the dynamic learning support environment at SGCS. Our School offers strong intentional support services to students across every educational stage.
Our Learning Support Staff work cooperatively with classroom teachers to modify and differentiate learning experiences to ensure that individual needs are being met. This is combined with one-on-one support as well as small group intensive workshops to build and consolidate specific skills.
We are committed to nurturing every student to ensure they reach their God given potential.