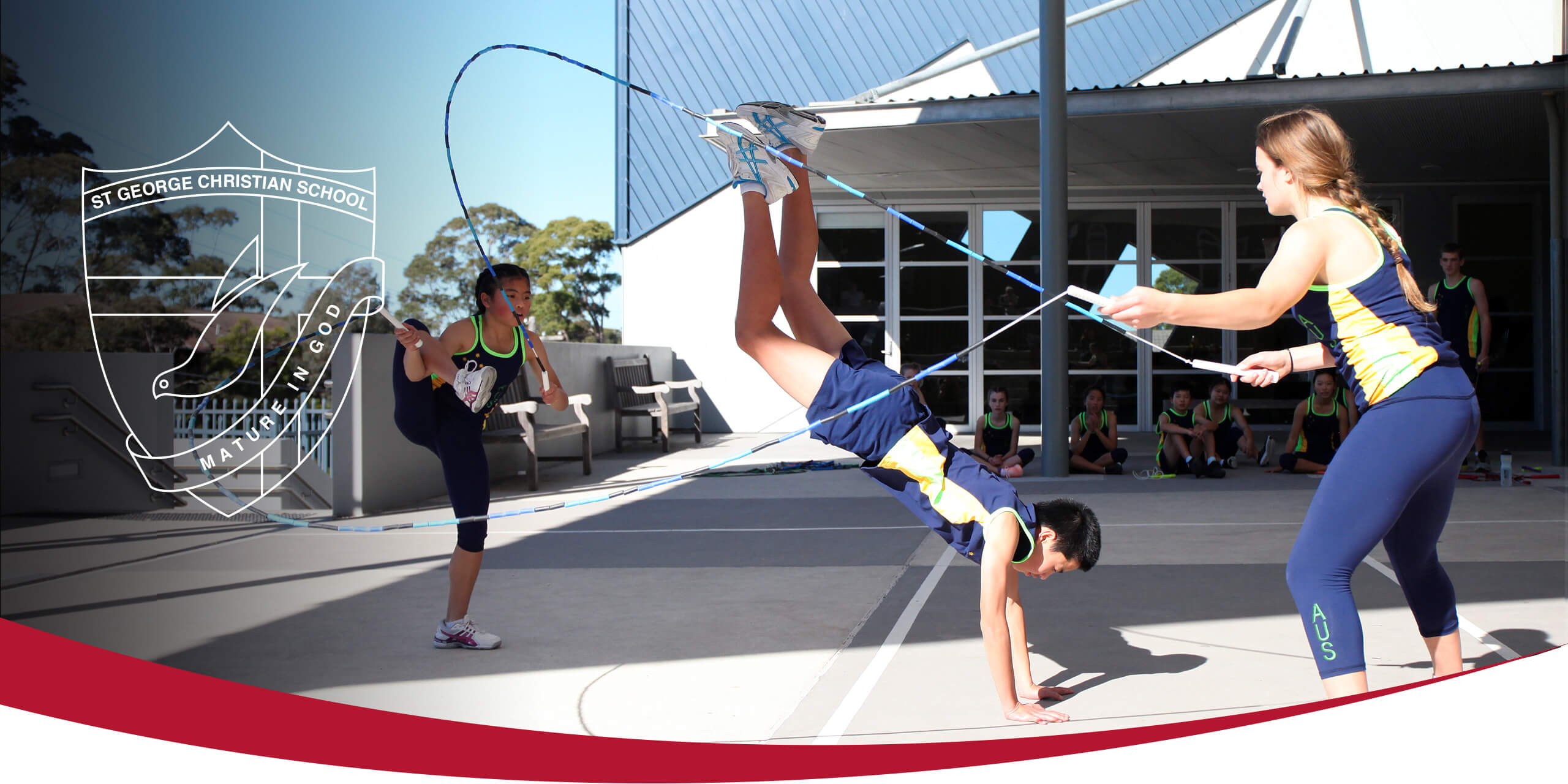 Our Jump Rope Program is a successfully established wellbeing program for our students offering opportunities to compete at state, national and international skipping competitions.
Jump Rope improves strength and confidence in physical activities both on an individual level and through collaboration with others. There is little restriction as to where it can be practiced and it has benefits for other forms of sport as well.
SGCS works collaboratively with the Heart Foundation's Jump Rope for heart program to encourage students to keep fit and healthy as well as raising funds towards research to help the fight against heart disease and stroke.
Students in our Jump Rope program tour annually to showcase their skills and promote benefits of jump rope to school students in regional NSW.
Representatives of our School have competed at Jump Rope Championships at regional, state, national and international levels.
---
JUMP ROPE NEWS