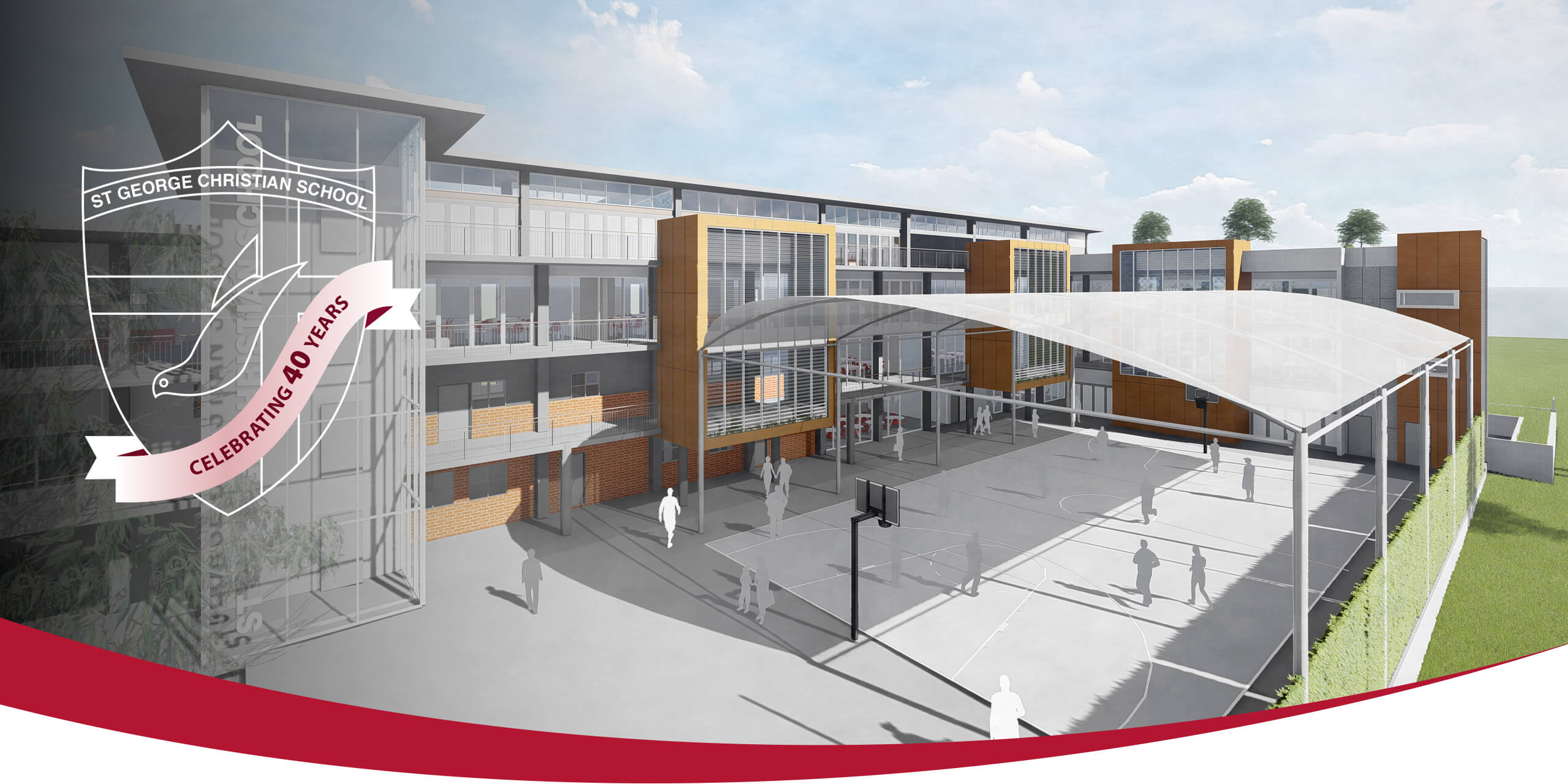 Our Hurstville Campus offers a quality educational environment
for students in Year 3 to Year 12
St George Christian School is based across two campuses in the St George region of Sydney. Infants students (Kindergarten to Year 2) enjoy a dedicated space at our Sans Souci Campus.

Year 3 to Year 12 are based at our Hurstville Campus. The Hurstville Campus is structured to reflect the critical stages in the life of a child. Junior School (Years 3-5), Middle School (Years 6-8) and Senior School (Years 9-12) operate as distinct communities of learning, relationship and care.

With our Schools operating in close proximity with each other, students enjoy the benefits of accessing resources and facilities that span the curriculum. Younger students are given opportunities to experience the learning that lies ahead and older students are encouraged to take on leadership, modeling respectful behavior and serving others.

Our Hurstville Campus is conveniently located near Hurstville and Allawah CityRail Train Stations. Both these Stations form part of the Eastern Suburbs and Illawarra Line and the South Coast Line.
Our Campus is also conveniently located within walking distance of the Hurstville regional bus interchange terminal.

Over the next five years SGCS will be implementing our Campus Master Plan which will deliver two state-of-the-art campuses to meet the needs of 21st century students.

The Building Fund offers an opportunity for our School community to contribute to the growth and future development of our School.