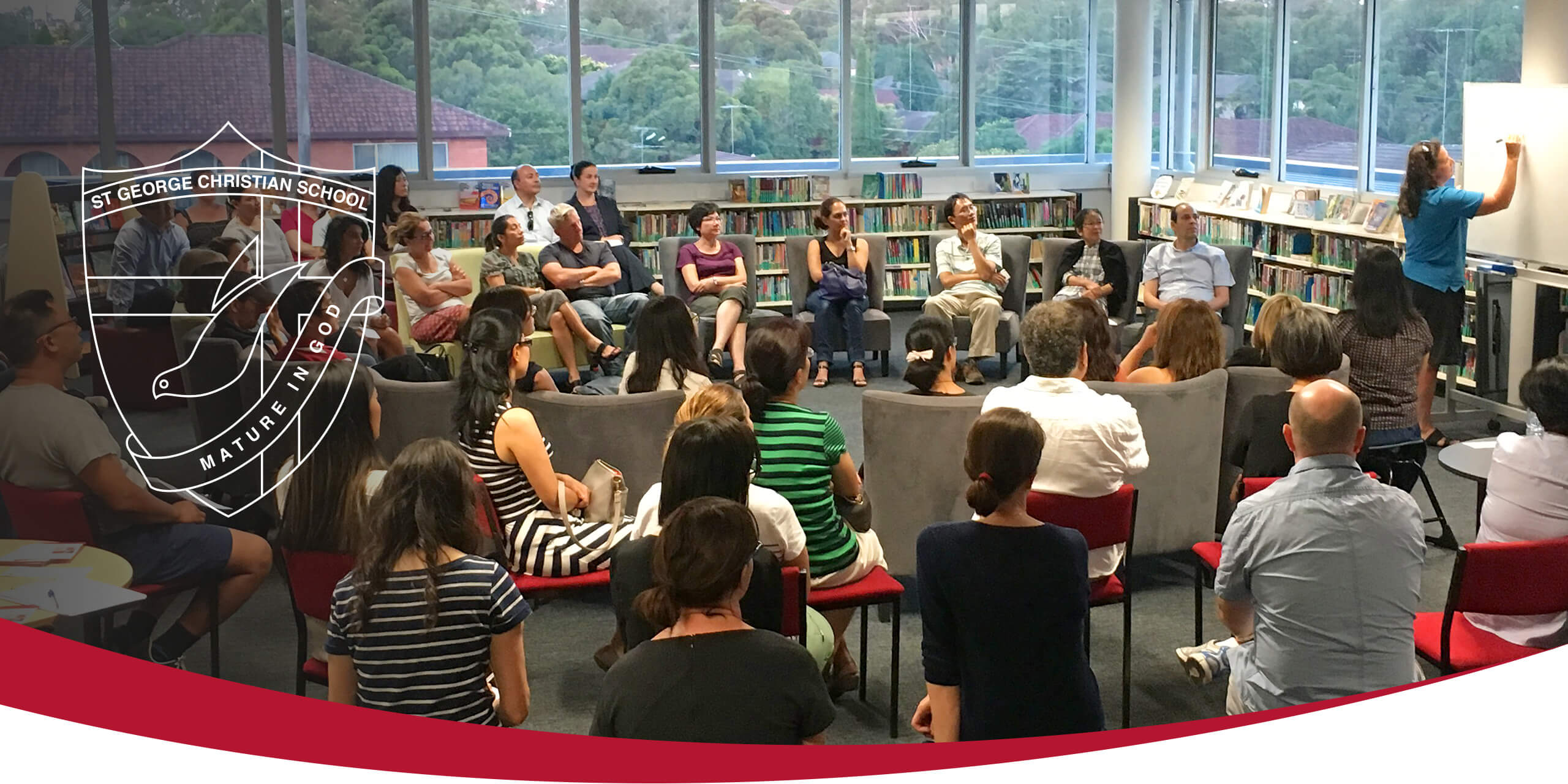 A parent-led initiative designed to enable our community of parents and families to engage intentionally and effectively with our School and with one another.
Parent Connect aims to help parents and families become CONNECTed, linking people to current School and social activities and facilitating involvement with SGCS.
For further information contact Rachel Norman 0419 124 174 or email [email protected]
Parent Connect Meetings
Parent Connect Meetings are held each Term in the SGCS Library. They offer a forum for communication, exchange of ideas and an opportunity to get to know each other better, and meet with key staff.
Term 3 Meeting 2020
TBA
Prayer Meetings
Due to COVID-19 restrictions, this parent-led initiative has relocated to Meade Park, Allawah.
Hurstville Campus: Tuesday 8.45am – 9.15am 
Sans Souci Campus: Fridays (odd weeks) 9.00am – 9.30am 
Coffee & Conversation at Cafe 12
SGCS parents are invited to join us for coffee and conversation at Cafe12 on Fridays between 9.00am-10.00am. This is a great opportunity to catch up with other parents on a regular basis and enjoy the fabulous food and coffee that is on offer at the School's café. Coffee from $4.00, Cakes from $3.50. All welcome – just come along.
Opportunities for Parent Involvement
SGCS welcomes support from parents for a range of academic, sporting and cultural activities. If you would like to volunteer to assist in the Library or provide exam assistance for students or help with the upcoming School Musical, please email [email protected]