This is where all dreams is beginning….
BFG, Roald Dahl
Year 3 students celebrated Roald Dahl's beloved novel The BFG through an immersive day of dreaming, gobblefunk and Frobscottle. This annual event was aculmination of a term of learning.
The BFG tells the story of an orphan named Sophie who is whisked away by The Big Friendly Giant (BFG) to a land of giants and dreams. Together they help the Queen of England rid the world of child-eating giants.
During the day, Year 3 students made dream jars and shared their dreams with each other. Dreams like owning a zoo of animals, having mind reading powers, the ability to sing opera and the power to fly. They also completed an obstacle relay course where the children acted out different parts of the book like snatching Sophie, entering the cave and tip-toeing between giants. During the screening of the movie the students enjoyed some Scrumdiddlyumptious popcorn.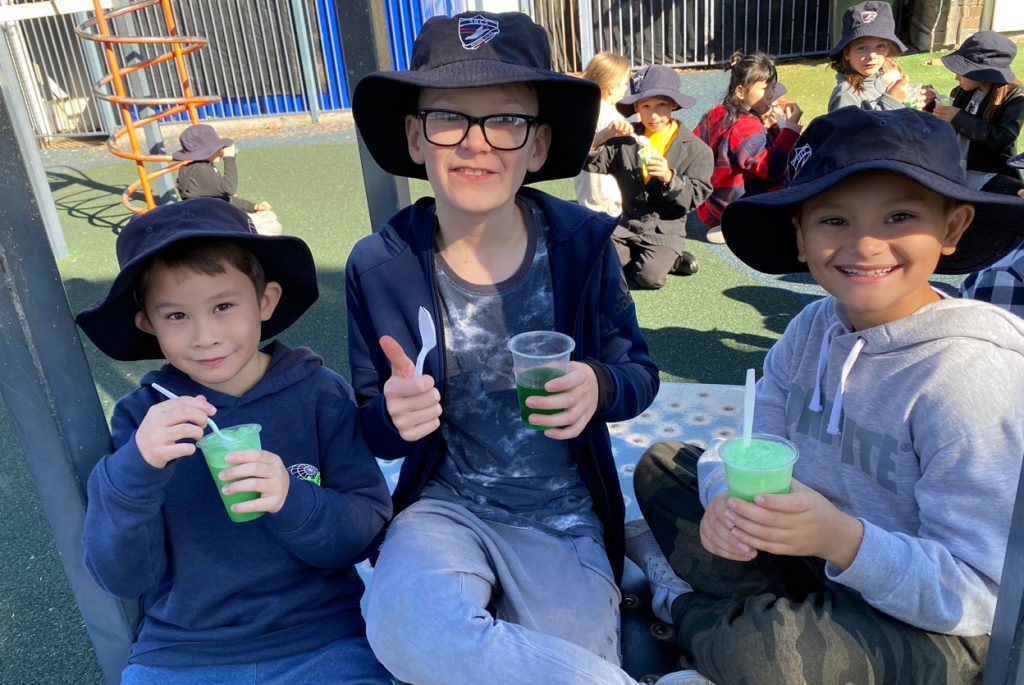 It was a phizz-whizzing kind of day.