"Here is a boy with five small barley loaves and two small fish, but how far will they go among so many?" John 6:8-9 NIV
Last week we held a special assembly to induct our Year 5 Leadership Team.
Mr Honor drew on the story of Jesus feeding the 5000 to encourage the students to use what they have for the good of others. The Bible story features a young boy who presents a small offering of food to Jesus which is miraculously used to feed 5000 people.
Our students were delighted by Mr Honor who brought along real fish and bread to illustrate his point; that God has given all of us gifts, and by serving the Lord with all of our abilities, we can bring glory to His name and blessings to others.
During 2020, our Year 5 Leadership Team will examine the qualities of good leadership and servant heartedness as modelled by Jesus and others in the Bible.
These passionate young people will work hard to look out for the needs of others, both in our School and in the wider community.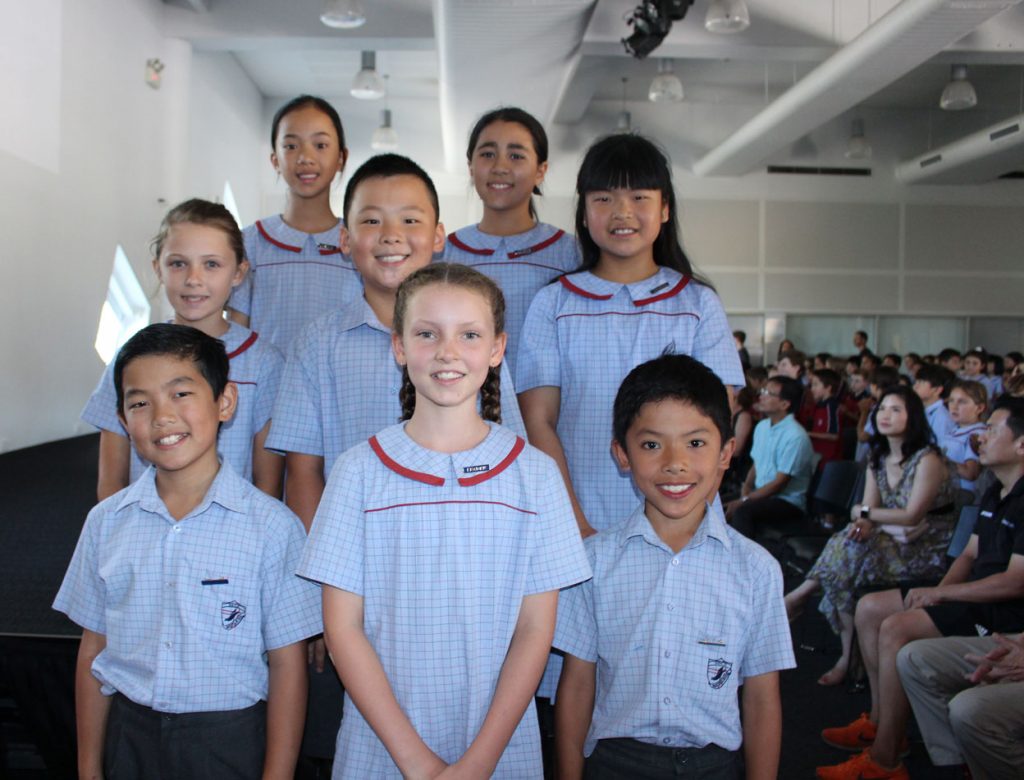 Image: Year Five Leaders: Front Row – left to right: Caleb M., Laura H., Christopher T.
Middle Row – left to right: Avalon R., Daniel C., Ariel J.
Back Row – left to right: Chloe C., Misa S.